COMPANY OVERVIEW
Keeping up with technological advancements can be overwhelming, and network downtime is detrimental to your bottom line. JH3 Technology Solutions focuses on your technology components so you can focus on your business growth. Our experienced team works with you to guide your technology strategies, helping you align them with your business and process strategies.
Reliable and trustworthy IT advice, planning, and management services are what we aim to provide to our clients. At JH3, we provide:
Custom IT solutions that build on your current business and IT infrastructure.
High-level security structures that protect you and your employees.
User-focused tools that make implementing new systems easy.
Long-term management of IT systems and infrastructure.
We are the JH3 Cyber Warriors ready to help you with your IT Services.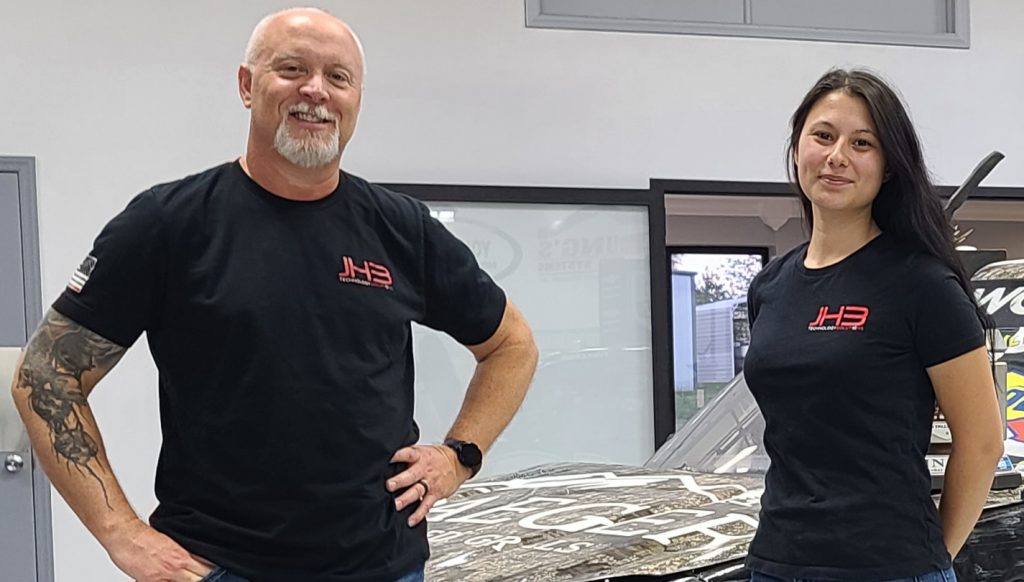 Jay is an IT Service provider and Problem Solver, and he loves to go see live (mostly hard rock) music anytime he can. With over 25 years of experience starting with a corporate office that had only terminals with no processing power to cloud hosted services today, he has seen things you could never dream of, both onstage and on a computer.
As the owner of JH3 Tech Solutions, he strives to provide cost effective and proactive managed IT services to all of current and future partners. He does not get caught up in all of the technical lingo and speaks in everyday terms to help others understand their technology needs. He has worked at the corporate level and supported many small businesses and home users. Through all of these experiences he has developed excellent trouble-shooting skills, knowledge, and important industry relationships. He is sure JH3 can help your business grow and navigate the ever-changing IT landscape.
Meet Deanna Shoaf
Deanna started her Information Technology studies in 2017 at Mitchell Community College and obtained her Information Technology Foundations Certificate in May 2019. In October 2019, she started her career full time at JH3 Technology Solutions as our IT Support Technician and Social Media Director. Deanna is the first line of defense answering all incoming technical support calls and resolving client issues – either by remote login or at the client's site. As Social Media Director, she ensures that JH3 stays engaged with our clients and the public by posting information that is essential to all businesses.
Before starting her path in IT, she had worked for 10+ years in customer service and communications. She held different roles throughout the years from crew member to manager and acquired a great deal of communication and people skills.
RELIABLE IT SUPPORT
Priority Goals and Target #1
Many of our prospective customers reach out to us because they have found that their current IT support is subpar. When your systems go down, you cannot wait hours or days to receive the help you need. At JH3, our mission is to provide dependable, quality IT services and to treat each customer relationship with honesty and integrity. Here, you will encounter responsive, knowledgeable staff that will solve your IT issues efficiently and treat you with the respect you deserve.
NETWORK SECURITY
Priority Goals and Target #2
Network security involves more than just purchasing antivirus software. Although we do offer multi-layered endpoint virus protection, we also monitor our client's networks 24/7 for suspicious activity so that we can fix issues before you even know there is a problem.
UPDATING YOUR NETWORK
Priority Goals and Target #3
Keeping up with technological advancements can be overwhelming, but network downtime and outdated hardware and software is detrimental to your bottom line. JH3 Technology Solutions focuses on your technology components so you can focus on your business growth. We do this by updating, patching consistently, and recommending when old hardware needs to be replaced, keeping your team always running efficiently.
Call us at 704-360-3640. It might just be the best business decision that you have ever made.